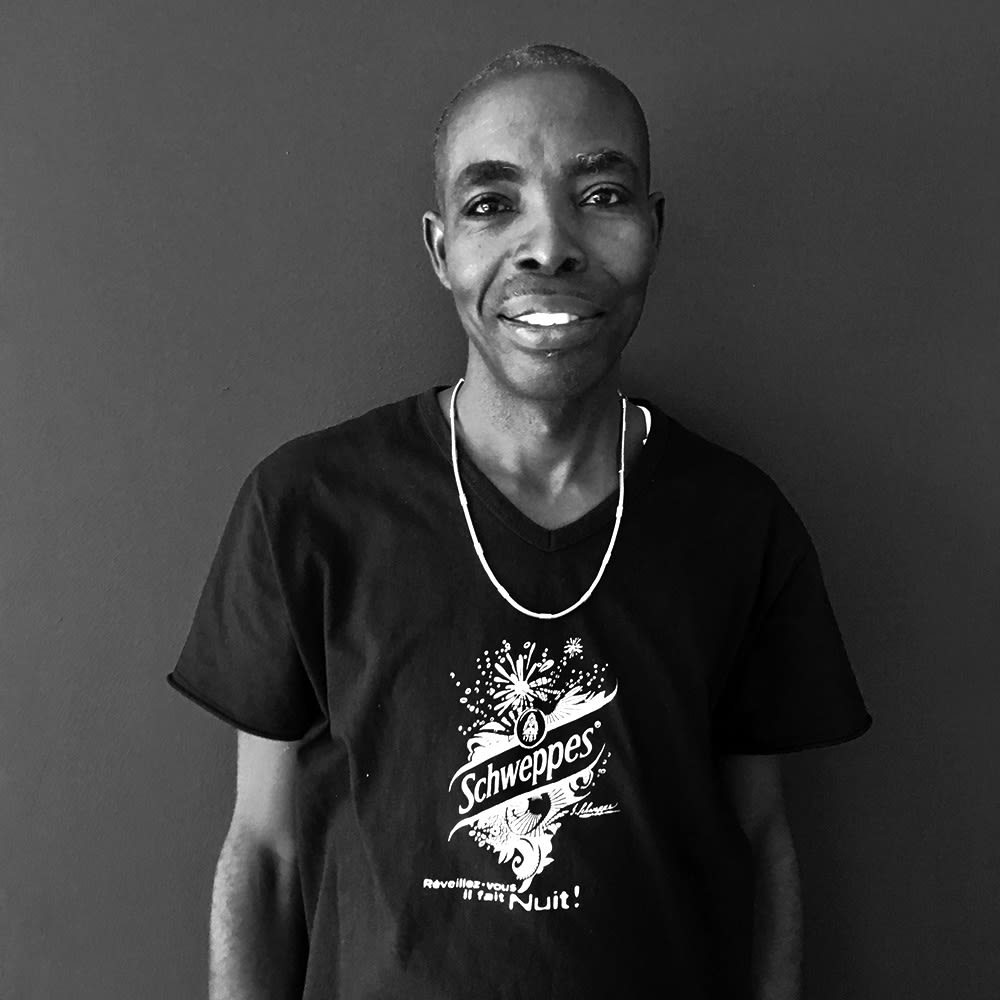 Reynold Clérisier had his first exhibition at the Galerie Monnin in 1991.
Unlike the vast majority of "glitter" artists who distinguish themselves by their carpets and voodoo flags, Clérisier does not hesitate to think outside the box. A varied collection of much more free, imaginative and modern style, in 2010 earned him ide collaborate with renowned photographer Russel James and together produce a "photo-beadwork" series which is currently touring the world.
A proof of this collaboration was recently sold for 3,500 usd.